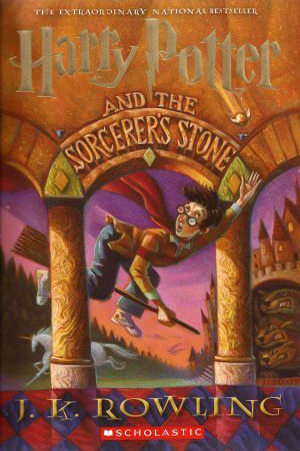 5/5 Stars!
I decided to re-read this series after almost a decade and I was brought back to the memories of the first time I read the series. I remember when I tried to read this the first few times, I could barely get through the first four chapters because they moved so slowly. I finally got the guts to try them again while in college, and I remember breezing through the first book in a few days.
The first book set everything up, as you would expect. While reading it this time, I remembered how wonderful the start of the series was, and now as a more seasoned reader and as a more mature adult I loved this book again. Harry was what many of us want to be, bold, courageous, and fun. Hermione and Ron are simply wonderful friends and sidekicks to Harry, without being relegated to the back of the main character which is a huge strength in this book, and the series as a whole. The other characters from Dumbledore to Snape are even memorable.
As I closed the book this time, after reading the final page I thought about how much this book captures friendship, unconditional love, and of course the idea that there is evil in the world but with the previously mentioned attributes, it can be conquered. I enjoyed this even more than I did the first time I read it, and I am going to read the rest of the series again throughout this year.